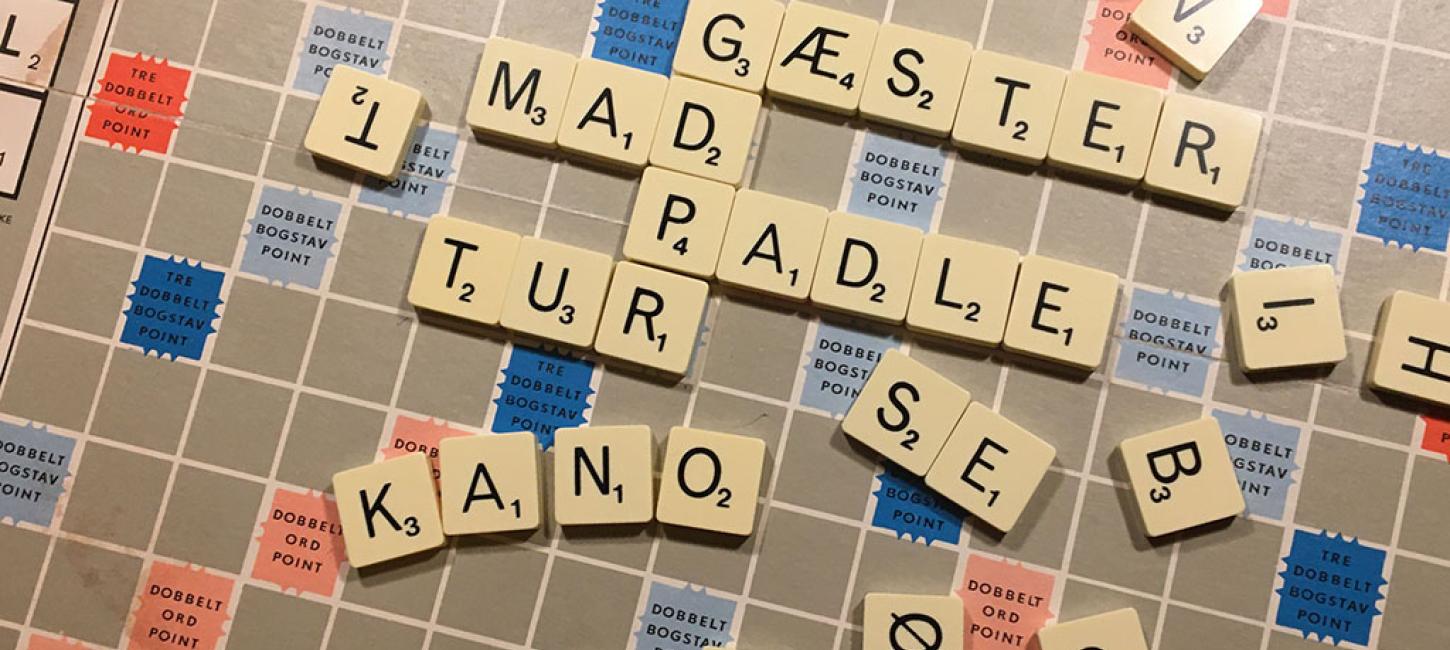 Dataprotection
Foto:
VisitVejen Turistinformation
Ansvarsfraskrivelse og fortrolighedserklæring
Legal Disclaimer
1. The access to and use of this site is provided by VisitVejen, which is operated by UdviklingVejen and is subject to the following terms and conditions.
2. Use of www.visitvejen.dk and any language versions constitutes your acceptance of these terms and conditions. They take effect when you first visit our site. UdviklingVejen/VisitVejen reserve the right to change these terms and conditions at any time by describing the changes online. It is your responsibility to review information posted online to be notified of such changes in a timely manner. Your continued use of this site, after modifications have been made, constitutes your acceptance of this agreement as well as any changes described.
3. Although we, at UdviklingVejen/VisitVejen, our best to ensure that this site is usually available 24 hours a day, we cannot be held responsible if the site is unavailable for any reason for any given period.
4. Access to this site may be suspended temporarily or permanently and without notice.
5. Although we, as UdviklingVejen/VisitVejen and any external content provider, do our best to ensure that the information on the site is accurate, no guarantee is given, neither explicitly nor implied, as far as their accuracy is concerned. Neither UdviklingVejen nor VisitVejen nor any other provider accepts any responsibility for errors or omissions. Information on this site may contain inaccuracies or typos. Information may be changed or updated without notice. When viewing digital tourist information products from GuideDanmark, 24 hours must be expected before corrections are made. Visitvejen.dk as a website does not constitute an offer or a contract, but links to other sites, which may include offers or contracts. Prices and availability of information are subject to change without notice.
6. Part of this site contains material and information that is collected by UdviklingVejen/VisitVejen or sent to us by third parties. Third parties are responsible for ensuring that material and information submitted directly or indirectly for inclusion on this site complies with national as well as relevant foreign law. UdviklingVejen/VisitVejen cannot guarantee the accuracy of such material and hereby expressly disclaims any responsibility for errors, omissions or inaccuracies in the material, misinterpretations and any responsibility for loss, disappointment, negligence or damage caused by trust in the material contained at this website or any errors or alleged errors in the provision of the services referred to herein, or in the event of bankruptcy, liquidation or termination of business of any person or company mentioned herein. Confirmation of the accuracy and accuracy of the information must be obtained from the relevant companies.
7. The majority of the illustrative material, ie. photos and texts etc. available on this site are provided by independent local businesses and by the organizers of the events. All suppliers of material to visitvejen.dk have confirmed to us in writing or orally that the material does not infringe any third party's rights, but this statement does not constitute any warranty.
The material is protected by Danish and international intellectual property law and may not be copied or reproduced in any way without the permission of UdviklingVejen/VisitVejen and / or the tourism company that made the material available. Permission may be obtained to use material found on this site by contacting us by email to turisme@udviklingvejen.dk. You receive consent and have original material made available. The material may only be used for the use for which acceptance is granted. This requirement also applies to the acceptance recipient's partners, eg advertising agencies, etc.
8. All communication or material you send or transmit to UdviklingVejen/VisitVejen over the Internet is subject to the special rules set out in the privacy statement.
9. UdviklingVejen/VisitVejen cannot be held responsible for any damages (including, without limitation, compensation for loss of business or loss of profits) arising under contract or from the use of or inability to use this site or material on the site, or from any action or decision taken as a result of the use of this site or any such material.
10. Furthermore, UdviklingVejen/VisitVejen accepts no responsibility for the content of any page linked to from this site. The linked sites are not controlled by us, and we are not responsible for the content of these sites or links on a linked site or any changes or updates to such sites. Such links are provided for convenience "as they are" without any warranty, expressed or implied, with respect to the information contained on the sites.
11. If any of these terms or conditions is found to be unlawful, invalid or otherwise unenforceable by reason of the law of a state or country in which these terms are intended to be in force, the condition shall, to the extent and before for the jurisdiction in which it is unlawful, invalid or unenforceable shall be severed and deleted from that clause and the other terms and conditions shall survive, remain in full force and effect and continue to be binding and enforceable.
12. These terms and conditions are governed by and construed in accordance with Danish law. Any legal action or legal process relating to these terms and conditions or the parties' obligations thereunder shall be brought before the Copenhagen City Court only as the first instance.
13. UdviklingVejen/VisitVejen is not responsible for any typing errors regarding price or information and reserves the right to change the above without notice. If you would like to know more about UdviklingVejens personal data policy, please contact us on phone +45 73 84 85 00.
CONFIDENTIALITY AGREEMENT WE ARE OBLIGED TO PROTECT YOUR PERSONAL INFORMATION
UdviklingVejen/VisitVejen respects your right to protect your personal information. We have prepared this privacy statement to inform you of our practice. Questions regarding this privacy statement can be asked at Turisme@udviklingvejen.dk
By visiting Visitvejen.dk and using the services provided on this site, the user hereby accepts our privacy policy.
Overview
Privacy is central to most Internet users. We are aware and focused on protecting the privacy of our digital guests. www.visitvejen.dk does not use forms or other registration options [USS1]. The website visitvejen.dk and possibly language versions collect information about usage through traffic data and cookies.
Traffic data
Each time you visit visitvejen.dk, information about domain name / IP address, referring URL, browser and platform, visit time, pages visited and searches performed through Google Analytics is collected. The traffic data collected is anonymized and shared and not sold.
Use of cookies
A "cookie" is an information that our site sends to your browser, which then stores this information on your system. A cookie allows our site to "remember" information about your preferences, either until you leave the current browser window (if the cookie is temporary) or until you deactivate or delete the cookie. Many users prefer to use cookies to help them navigate as smoothly as possible on a website. Cookies are also used to evaluate your use of the site, prepare site activity reports for the site, and provide other services related to the site and Internet use. It is possible to transfer this information to third parties if required by law. Please note that cookies do not contain more information than you accept, and they are unable to "invade" your hard drive and return to the sender with personal information or other information from your computer. You may decline the use of cookies by selecting the appropriate settings in your browser, but please be aware that if you do so, you may not be able to use the full functionality of this site. As mentioned above, with your use of this site, you consent to VisitVejen being allowed to process information about you in the manner and for the purposes set forth above.
Sending replies and updates
We generally respond to all emails with questions, requests for service or information, and any other queries we receive. We may also save this correspondence to improve our service and website.
Surveys
We reserve the opportunity to request information through surveys. Participation in these surveys is entirely voluntary and you always have a choice not to disclose this information. The information provided by the survey will be used to monitor or improve this site as well as to improve our customer service.
Privacy policy / Sitemap
If you feel that we are violating this privacy statement, please contact us at turisme@udviklingvejen.dk